Ever since I got my desk, which is just from Target but I love it, I wanted a banker's chair to go with it. I finally found one at an antique store a couple years ago. This one was used by real bankers — it has an asset tag on it from the Federal Deposit Insurance Corporation.
I'm now in my third week of working from home and this chair has been unfailingly comforable. (The seat pad I added certainly helps.) This is a good thing, because if President Trump's recommendations for isolation come true, I'll be working in it for another month at least.
I've also ordered a new headset. I'm noticing that my family is tiptoeing around the kitchen, which is ten feet from my desk, so they don't disturb my meetings on Zoom. I need to let them live their lives a little more freely while we're all stuck here! I dug out my janky old headset, its earpads mostly disintegrated, to use for now. Turns out there's a run on headsets right now — lots of people must be in my position! All the lower-priced ones are gone. The few available headsets were all north of $100. That's not a huge amount of money but I'm frugal and have never paid more than $20 for a headset. I ended up with this Sennheiser headset, which are now the most expensive set of cans I've ever bought. I loved Sennheiser headphones back in my radio days; they were the only ones I'd use. Dig the photo below of me on the air in the early 90s sporting my Sennheiser HD 40s. (I had a tie on because my airshift was always right after church!)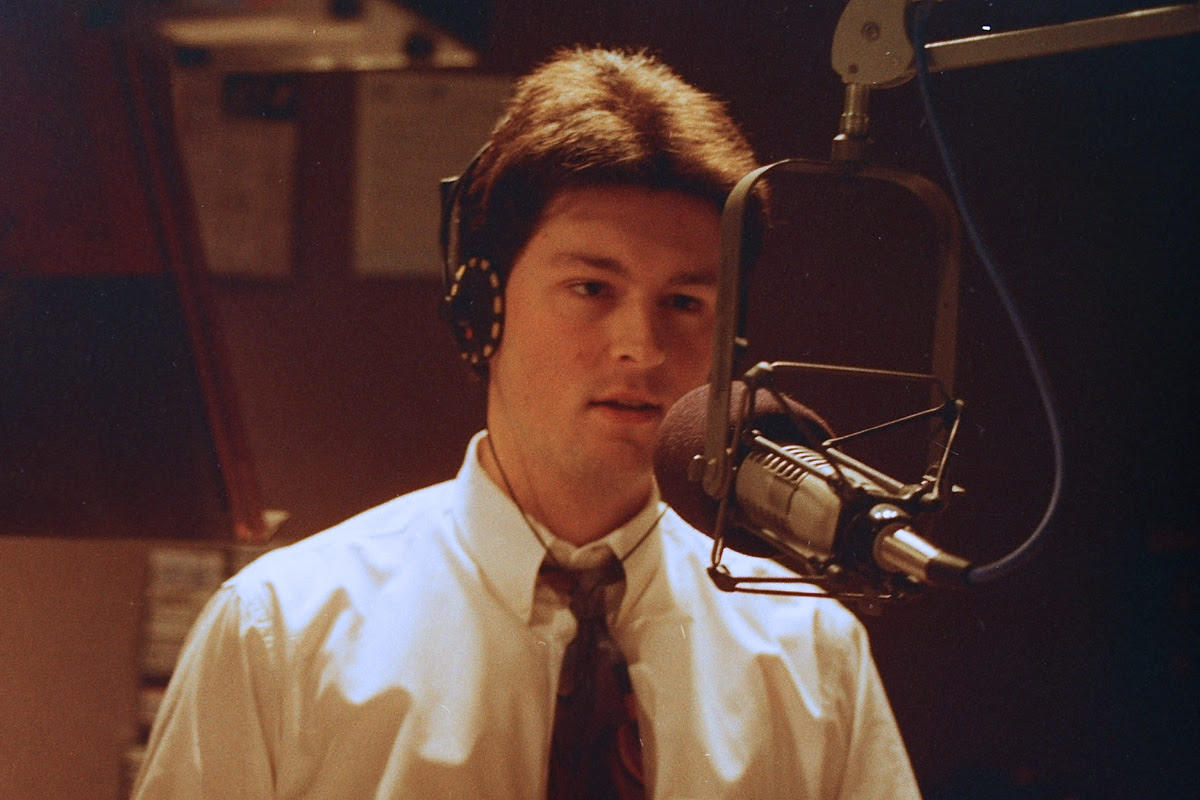 Did you know you can hardly buy a new webcam anywhere? We did a family call over Zoom on Sunday, when we learned that my older son's computer doesn't have a webcam. I told him I'd order him one and have it sent to him. Nope. The only ones I could find were sketchy-looking things drop-shipped from China. Poor guy will have to stay faceless on our family calls during our isolation.
More isolation reports from -N-, fishyfisharcade, Om Malik.